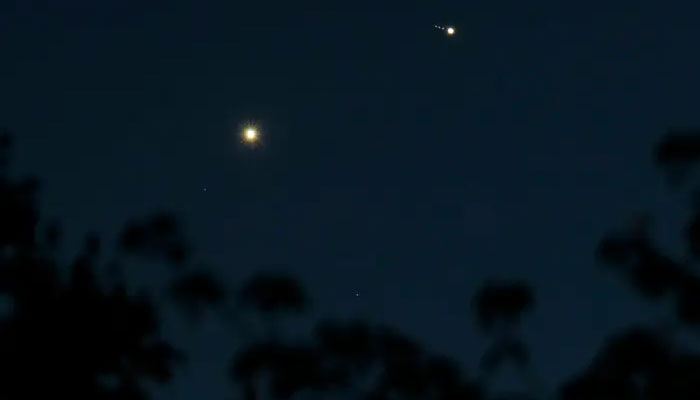 If you look at the sky after sunset next week, 5 planets will be visible.

From March 25 to 28, it will be possible to see Mercury, Venus, Mars, Jupiter and Uranus along with the Moon.
However, on March 29 and 30, you will be able to see the rest of the planets except Jupiter.
It should be noted that these planets will not be in a line but will appear in a bow like structure.
Of these planets, Venus will be the easiest to see with the naked eye because it is the brightest planet in the sky after the Sun and the Moon.
But other planets like Uranus and Jupiter will be difficult to see, especially in city lights.
The best day to see these planets is March 28 and if you have a telescope, it will be possible to get a better view.
Mercury and Jupiter will be visible soon after sunset and the sky will be clear for this.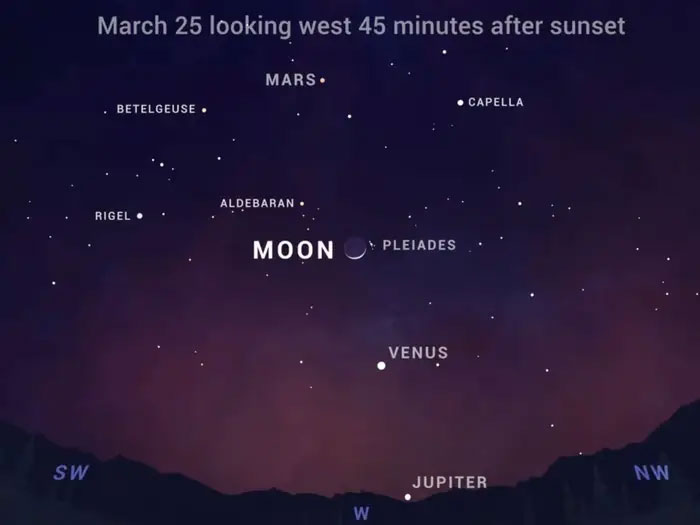 Interestingly, Jupiter will appear brighter than Mercury.
Uranus will be most difficult to see with the naked eye and will require the help of binoculars for a better view.
Uranus will be close to Venus but its light will be much dimmer.
As for Mars, it will be visible high in the southeast sky and its orange halo will be prominent.