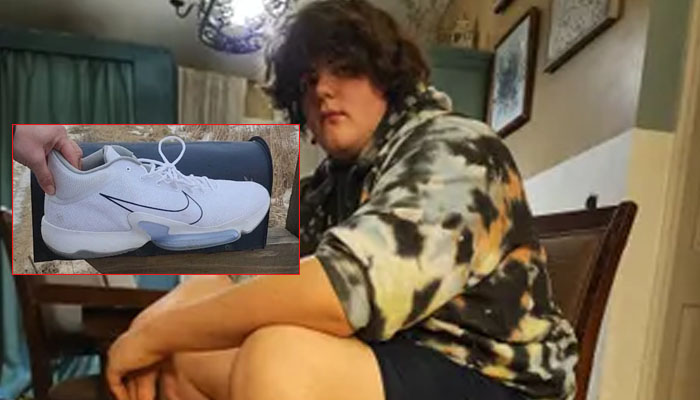 Have you ever heard of someone needing a shoe size 23? Of course, you may not have heard, but recently a mother in America is looking for the same size shoes for her son.
Eric Kilburn, the son of Rebecca Kilburn living in the state of Michigan, is only 14 years old, but at the same age, his height has reached 6 feet 10 inches.
Speaking to the American media, Rebecca said that my son does not have any physical disease, when he was born, the doctors said that the size of this child's feet is not like normal children, the doctors said that they Never seen such big feet of a newborn.
According to Rebecca Kilburn, her son's shoe size is difficult to find and he suffers from pain in his toes and thumbs due to not wearing shoes of his size.
Eric plays soccer for his school team, and along with his height, Eric's feet are growing in size.
However, the child's mother took advantage of social media to create a 'go fund page' a few days ago to find shoes in Eric's size, on which more than 19 thousand dollars have been collected so far.
According to Rebecca, she has been approached by leading shoe companies, saying they will soon make shoes in Eric's size.
He said that he has also sent Eric's name to the Guinness Book of World Records for the world's largest foot size.