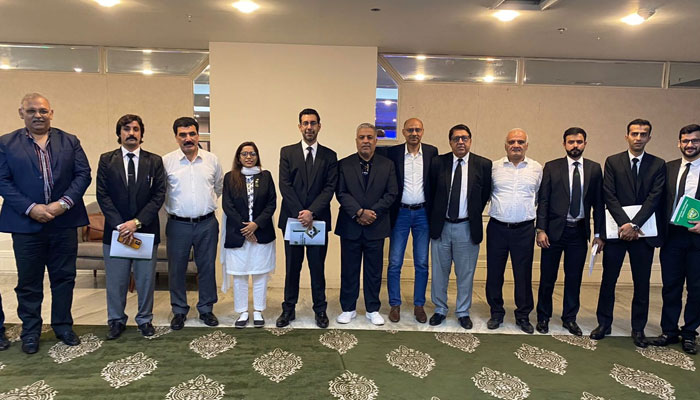 The Pakistan Football Federation Normalization Committee held an important meeting to solve the national football issues as soon as possible, complete the task given by FIFA and AFC and hand over the responsibilities to the elected officials.
In this regard, the meeting was held in a local hotel in Lahore, which was presided over by Chairman of the Normalization Committee, Haroon Ahmed Malik.
Committee members Muhammad Shahid Niaz Khokhar, Haris Azmat and others were also present on this occasion. Talking to the members of the normalization committee and the football community in the meeting, Haroon Malik said that we are in constant contact with the responsible authority and government members to solve the long-standing problems of Pakistani football, our effort and desire is that the first opportunity I will finish my work by solving national football problems and bringing them on official track and hand over national football affairs to real representatives.
On this occasion, a detailed discussion was held to ensure the conduct of free and transparent elections as soon as possible in the light of PFF constitution. It was unanimously decided that the participants of the meeting will send their recommendations to the PFF by March 30, in the light of which further steps will be taken.