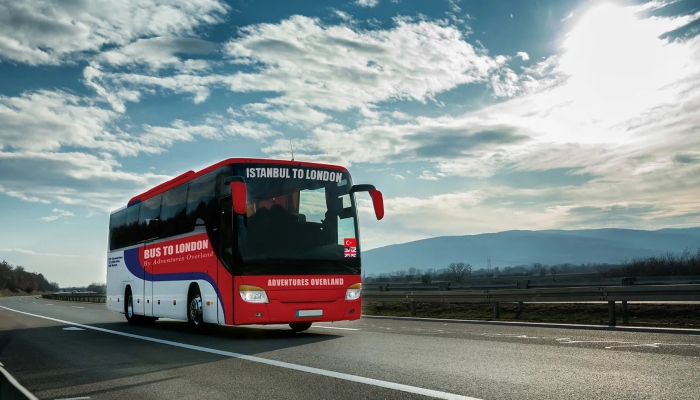 If you've ever traveled by bus, you'll know how difficult it can be to sit for long periods of time.

But can you guess the duration of the longest bus journey in the world?
It will be hard to believe but this journey will be 56 days long starting from Istanbul and ending in London.
A tour company announced what it called the longest bus trip in the world.
The journey will start in August 2023 and 30 people will be a part of it.
The trip will cover 22 countries, starting from Turkey, passing through the Balkans, Eastern Europe, Northern and Western European countries and ending in the UK capital.
During the trip, people will have the opportunity to cruise the Gulf of Finland on a ship, while also visiting the northernmost corner of Europe.
In total, it will be a 12,000 km journey that will cost 24,300 dollars to be a part of.
Well, spending 2 months in a bus doesn't sound like much, but according to the company, the special luxury bus is designed for comfortable long-distance travel.