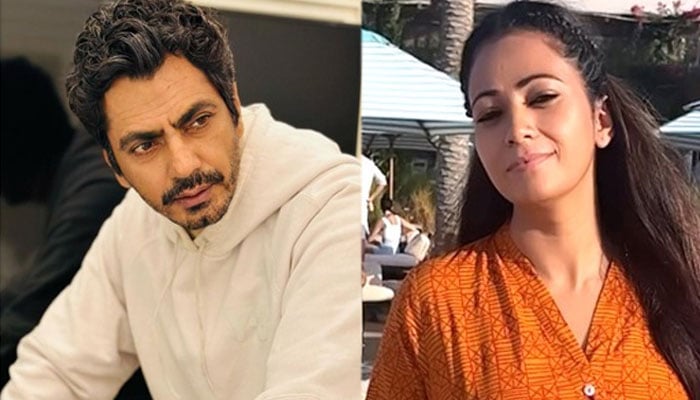 The day after Indian actor Nawazuddin Siddiqui filed a defamation claim against ex-wife Alia Siddiqui and brother Shamsuddin Siddiqui for Rs 100 crore, he sent a draft settlement agreement to his wife.
Alia Siddiqui's lawyer has confirmed that they have received a draft settlement agreement from Nawazuddin Siddiqui's lawyer based on their terms, efforts will be made to settle all unpleasant matters between the two amicably.
Alia Siddiqui's lawyer Rizwan Siddiqui said that the matter is to be heard in the High Court of Mumbai on March 27, while on the previous hearing, the court had given the two parties an opportunity to settle the matter amicably before the next appearance. Later, the draft of the proposed agreement for the settlement of the matter has been received from Nawazuddin's lawyer.
He said that he will discuss the draft with his client and will try his best to settle all these unpleasant matters between the two parties amicably outside the court.
In response to a question regarding the claim of 100 crores of damages filed by Nawazuddin Siddiqui, Rizwan Siddiqui said that he has not yet received a notice of damages from the court on the matter of defamation, nor have we received it. A copy is provided.
He said that if a settlement agreement is reached between the two parties, then a clause waiving the claim of damages can also be included in the agreement.
It should be noted that on March 23, during the trial of Nawazuddin Siddiqui against his wife for forcibly keeping the children, both the parties reiterated that they forgot all their issues for the better future of the children before the bench.
Later, the Indian actor Nawazuddin Siddiqui filed a defamation claim against his ex-wife and his brother for defamation of 100 crore Indian rupees. It should be binding that they will remove the content based on false accusations against them from social media and will not make false accusations against them through social media platform or any other means in future and apologize for all false accusations in writing.