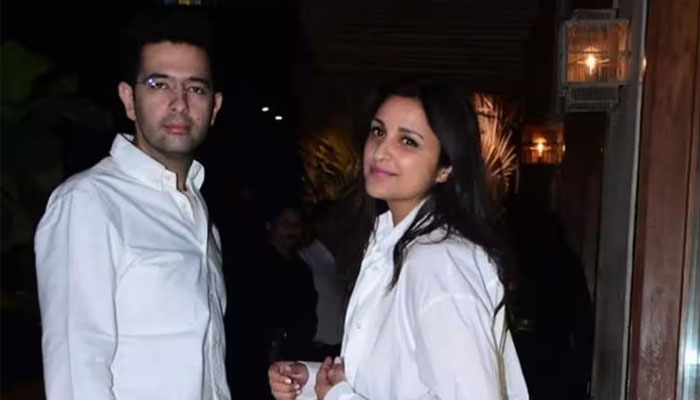 Rumors of Bollywood actress Parineeti Chopra getting married soon have become the adornment of the media.
Indian media claims that Parineeti Chopra is likely to get married soon to Raghav Chadha, a member of Aam Aadmi Party and the youngest member of Indian Rajya Sabha.
According to the Indian media, the two were seen together in a hotel in the past few days, while Parineeti Chopra's famous designer Manish Malhotra's arrival at her house, the rumors about the marriage of the actress have caught fire.
After the video of Parineeti's arrival at Manish Malhotra's house went viral on social media, the chatter of the wedding dresses started by the consumers.
However, the actress and Raghav Chadha have not spoken about the marriage till now.
According to reports, Raghav Chadha and Parineeti Chopra are old friends, both studied together at the London School of Economics, now everyone is waiting for the official announcement of their relationship.