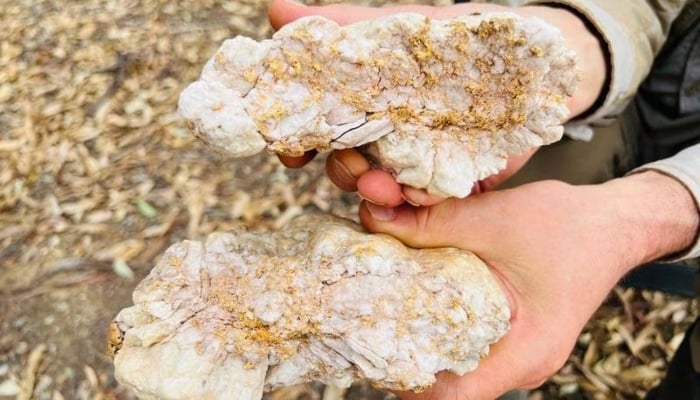 A man in Australia found gold worth crores of rupees with the help of a metal detector.

This incident took place in the state of Victoria, Australia, where the man (whose name has not been revealed) discovered a rock in a gold mine in which gold worth one hundred and sixty thousand dollars (more than 4.5 million Pakistani rupees) was hidden. .
The gold-bearing rock was bought by Darren Kump, a man near Melbourne who he says is a once-in-a-lifetime coincidence.
Darren Kump, who owns a thrift store, said people often bring in rocks that look like gold but are just rocks inside.
The man who found the rock believed it would be worth $6,000 to $7,000.
But testing revealed that the 4.6 kg rock contained 2.6 kg of gold.
On this revelation the man who discovered the rock said 'Oh my wife will be happy to know this'.
According to an estimate, Australia has the largest gold reserves in the world.