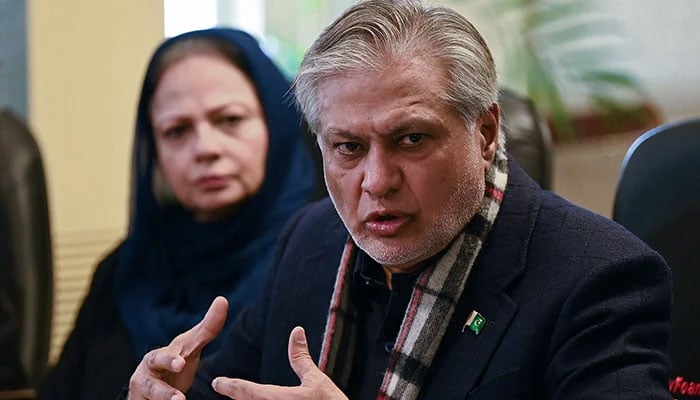 ISLAMABAD: Finance Minister Ishaq Dar has admitted the high inflation in the country.
Speaking at the Senate meeting, Finance Minister Ishaq Dar said that inflation is very high in the country, we are making international payments continuously, but the foreign exchange reserves of the country have improved, the reserves have been improving for the last five weeks. , last Friday brought the reserves to 10 billion dollars, the effort is to take the reserves to 13 billion dollars by June.
He said that both the 2 billion dollars returned to China have been returned and more are coming as the technical talks with the IMF have been completed.
Ishaq Dar said that Pakistan's economy was ranked 24th in 2017 and became 47th in 2022. What has happened in five years that the economy has gone so low, we have come here due to incompetence and wrong policies. Reversed the previous government's deal for which we are paying a heavy price, they destroyed the economy, now stop politicizing the economy and create an economic road map.
The Finance Minister further said that the House has amended the State Bank, the State Bank has been made a state within a state, the Ministry of Finance has been completely separated from it, the monetary policy is completely independent, they fix rates at will. .
He said that the census should be digitized to reduce the expenses, the election case is in the Supreme Court, the digital census is also under discussion, the government will visit everyone's concerns.