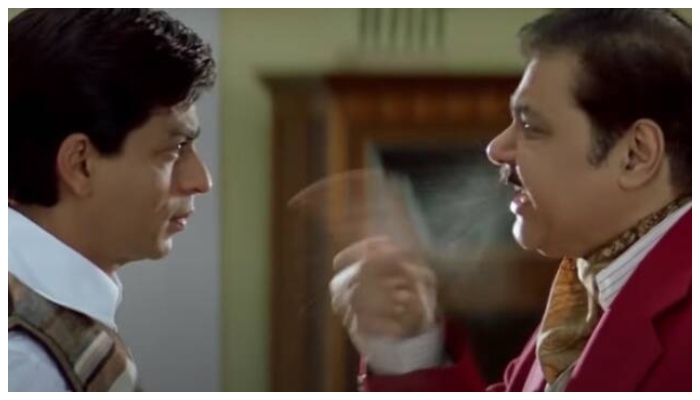 Who doesn't remember the Bollywood super hit movie 'Main Hoon Na' released in 2004? It was a film that won many awards.
The film also had unusual and hilarious scenes in which the college professor Satish Shah had a habit of spitting from his mouth at the audience while talking.
Not only the students but also the teachers were disturbed by this habit of approaching the professor, so they kept a distance from him and talked to him or avoided talking to him.
However, after many years, Satish Shah recalled those days of his past and told an interesting story about this character.
In a recent interview given to Indian media, Satish Shah said that this role was not easy at all and speaking in such a way that spit came out of my mouth, it was very strange for me, I used to keep a lot of water in my mouth and some He used to pronounce the words in such a way that water came out of his mouth like a spray.
Satish Shah said that 'I worked very hard for this act but whenever Shah Rukh was in front of me he used to laugh a lot due to which we had to do retakes. Took re-tax on which I was very angry.
The actor said, 'I then said that now if there is a retake, I will not do it, at that time all the actors were laughing and fell from their chairs'.
Other than Professor, what other role was offered?
Actor Satish Shah revealed that he was given 2 options by director Farah Khan and Shahrukh whether to play the role of the principal (later played by Boman Irani) or the professor.
He said that when I heard this spitting thing, I said what a dirty role, on which Shahrukh urged me to do this role because any other actor can do the role of the principal.
According to Satish, he practiced the role a lot, even once in the second film, Govinda even spat on his face, after which I apologized and told him that I was practicing for the role.