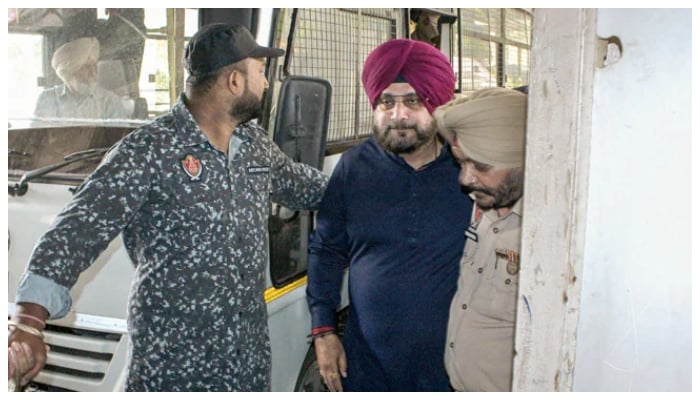 Navjot Singh Sidhu, Punjab leader of India's opposition party Congress, will be released from Patiala jail after 10 months.
According to Indian media reports, Navjot Singh Sidhu's verified Twitter account announced his release yesterday, while his lawyer HPS Verma also confirmed the development.
A tweet from Sidhu's account said, "Everyone is informed that Sardar Navjot Singh Sidhu will be released from Patiala Jail tomorrow."
Navjot Singh's lawyer HPS Verma says that as per Punjab jail rules, a convict with good behavior is entitled to amnesty, so he will be released today before completing one year, besides Sidhu one month. I was allowed to take four holidays which he did not take, hence those holidays were deducted from his jail term.
It should be noted that the Supreme Court last year sentenced Sidhu to one year in jail in a 34-year-old road accident case in which one person was killed.
However, last week Navjot Singh Sidhu's wife Navjot Kaur was revealed to be suffering from cancer, Sidhu's wife has been diagnosed with second stage cancer.