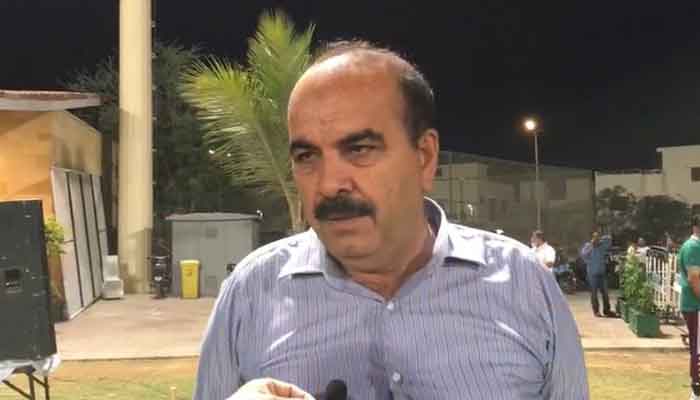 KARACHI: Azam Khan, the manager of Pakistan Super League (PSL) team Quetta Gladiators, has criticized his own teammates for his team's three-year disappointing performance.

Azam Khan, the manager of Quetta Gladiators, began to blame himself for the internal affairs of the team.
According to sources, there is a fear of disintegration of the team management of Quetta Gladiators for the last eight years.
Quetta Gladiators manager Azam Khan says that he has not been a part of PSL drafting for the past two years, Oner Nadeem Umar, coach Moin Khan and media manager Nabil Hashmi play a role in selecting the team.
He further said that my role is not clear even in the team selection, unfortunately the team that is being formed has not been able to perform well for two or three years.
He said that a manager's job is not to assemble a team, he manages things. Captain Sarfaraz Ahmed should have won the match against Lahore Qalandars, but when bad times happen, that's what happens. Sarfraz has not performed well for two years. But as it can happen to any cricketer, it is not fair to target Sarfaraz continuously.
The manager of Quetta Gladiators said that Saud Shakeel has been with the team for the last two or three years, he was made a part of Gladiators again due to his excellent performance in the test, but the think tank of the team did not consider it good to feed him.
He said that when the coach and captain make the playing eleven, unfortunately, Saud Shakeel's place will not be made.
Azam Khan said that the absence of Hasaranga, the most expensive player in the draw, affected the balance of the team.
He said that the team prepared by me is playing in Ramadan cricket tournaments, I am responsible for every good and bad performance of this team.
It should be noted that Azam Khan has been associated with Karachi Cricket for the past 32 years, Azam Khan is considered the most powerful manager of Karachi Cricket.
Pakistan Club is the club of Azam Khan which has provided the best cricketers to the national cricket team for the past many years, among which Sarfaraz Ahmed is the top.