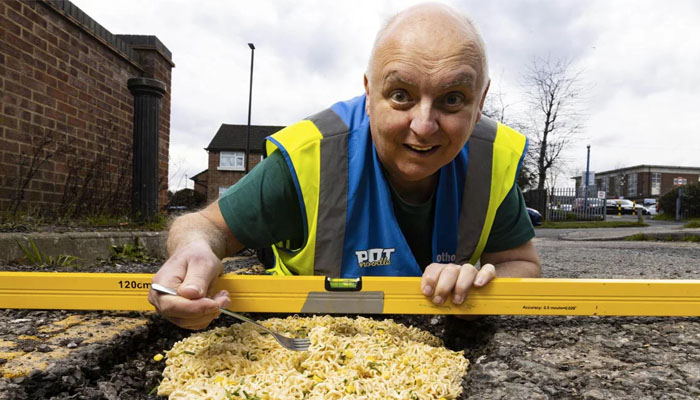 A British citizen filled potholes with noodles to draw the government's attention to potholes.
According to foreign media, the British citizen, fed up with the potholes on the roads, found a unique way to draw the government's attention to the potholes and cooked noodles in the potholes.
A citizen named Mark Morrell took this step in association with the famous noodles brand Pot Noodles and the citizen was given the title of Mr. Pothole by the British media for doing this unique thing.
According to media reports, Mark says that potholes are a growing problem in the UK and he has been campaigning for the past 10 years to raise awareness.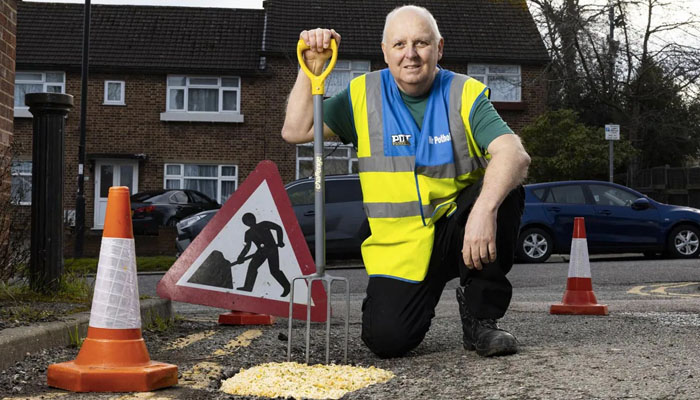 He added that if our government repairs the roads, we will not have to face pothole problems.