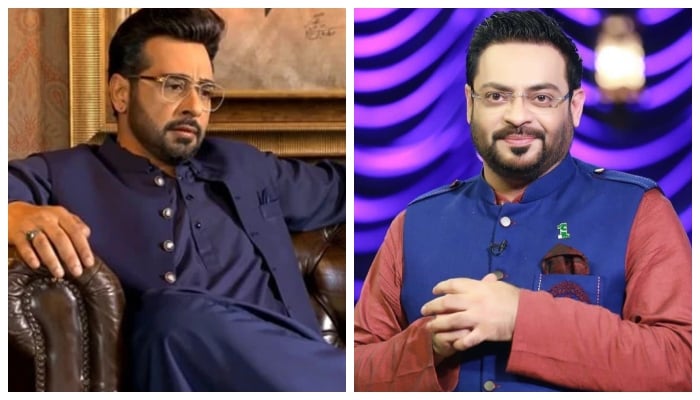 Renowned host and actor Faisal Qureshi has told about the last conversation he had with late Aamir Liaquat two days before his death.
Faisal Qureshi spoke to actress Sahha Asghar during the special broadcast of Ramadan on private TV recently and told about the last conversation with Dr. Aamir Liaquat last year.
Faisal Qureshi said that various people are talking about the reality of Dr. Aamir Liaquat but one should not talk without knowing about someone.
He said that after the indecent video of Dr. Aamir Liaquat went viral, he had given up all social relations, many people tried to talk to him but could not get in touch.
The actor said that somehow we got in touch with Aamir Liaquat, I and Mufti Hanif Qureshi explained a lot to him, but he was adamant that 'I am going', on which I said don't talk nonsense, let's meet and solve the problem. but he was repeating the same thing again and again.
Faisal Qureshi said that he was saying very confidently that I will not be able to stop now and then the news of his death came.
It should be noted that the well-known host Aamir Liaquat Hussain passed away in June last year.