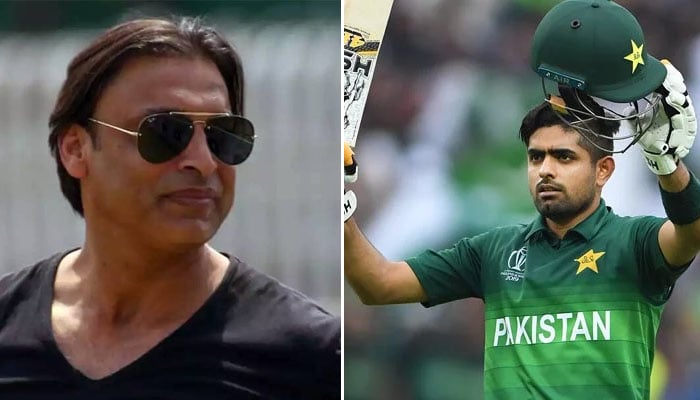 After British fast bowler James Anderson, Shoaib Akhtar also spoke in support of Babar for not being picked in the Hundred League.
Pakistani fast bowler Shoaib Akhtar, nicknamed Rawalpindi Express, supported Babar Azam by tweeting on James Anderson's statement on Twitter.
Shoaib Akhtar wrote that I agree with James Anderson, I would have done the same, I am really surprised why the best T20 player in the world was not included in the hundred.
It should be noted that while talking in a podcast, James Anderson said that he was surprised that Babar was not picked in the Hundred League. would give