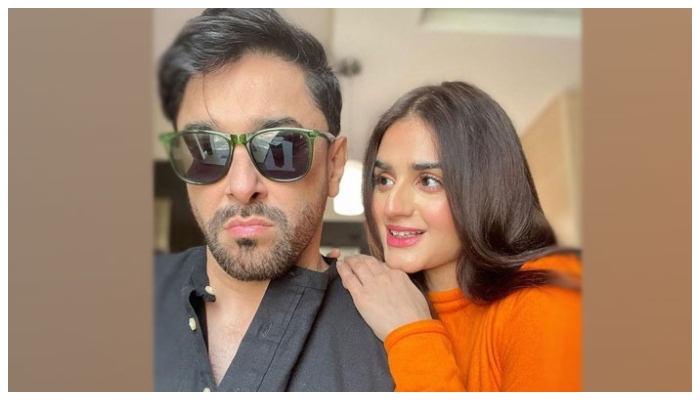 Actress Hira Mani has clarified her past statement regarding her husband Salman Saqib aka Mani.
Recently Hara and Mani of Naji TV A program I participated in which host Nida Yasir asked Hara that 'I was watching an interview of yours, you said in Samina Pirzada's web show that I found Mani as if he was my friend's fiance, after that you There was a lot of trolling on social media, so what was this story?
In response Hara said 'Nada, if you watch that show, I did not say fiancee, I said that Mani was my friend's friend'.
On the response of the actress, Nada immediately said that 'Yes, I mistakenly said fiancee, you said friend'.
Hara Mani gave an explanation and added, 'There was no engagement or anything else between them, Samina Pirzada asked, so I shared this story as it is'.
The actress added that 'I think it's not a big deal, everyone has their own personal life and no one can be like everyone else, everyone has their own personality, marriage is never where we want it to be'. .
On this Mani said that 'at that time I was talking to many other girls including her (Hara's friend)'.
It should be noted that four years ago Hara Mani told Samina Pirzada in an interview that my friend and Mani liked each other, and I was a big fan of Mani.
Hara revealed that at that time she was also in a relationship with a banker and they were going to get married soon, but she secretly retrieved Mani's number from the friend's mobile and started chatting with him.
Hara Mani's Old Interview: