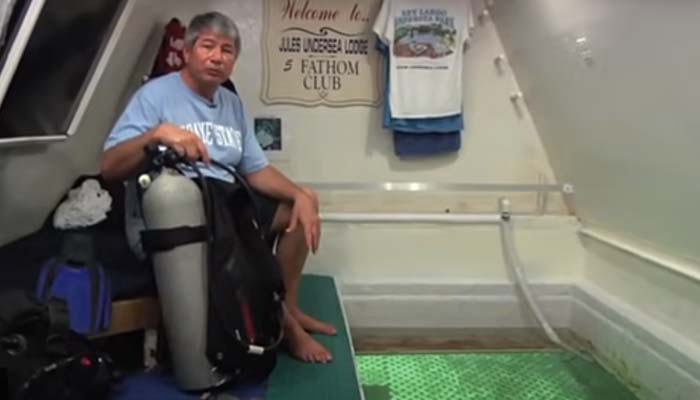 If you imagine yourself in a small container and in deep water, you will surely get scared, but one man has managed to spend 100 days in the deep sea.
According to foreign media, US professor and ex-navy sailor Joe Dattori spent 100 days in the deep sea, but the question arises why did he do it and how did he survive?
Jo Duttori is also an expert in biomedical engineering and is fond of doing different experiments and he tried to find out through the experiment of hyperbaric pressure (air pressure that is higher than sea level) that in this high pressure environment How does living affect human health?
Joe Daughtry spent days in a 55-square-meter submarine at a depth of 30 feet in the ocean off Florida, USA, and experimented.
According to reports, the American professor said that being under pressure affects our mental health and puts a strain on the brain.
While regarding physical health, it has been said that due to pressure, different parts of the body feel pain and due to lack of sun, the body lacks vitamin D, which causes pain in the bones and muscles and with it. Even bliss like sleep is disturbed.