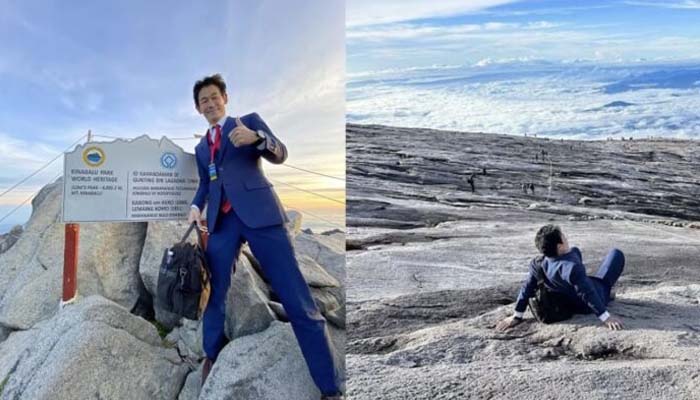 By the way, many people are fond of climbing mountains and during this expedition they also take care of complete kit and safety arrangements and these people also choose specific clothes and shoes, but the Japanese person has set an example.
According to foreign media, a person named Nobutaka Sada is a tailor by profession and is also known for experimenting with new things.
Last month, Nobotka attempted to summit Malaysia's highest mountain, Kinabalu, at 4,100 meters, wearing a three-piece suit and leather boots.
According to media reports, after reaching the height of the mountain, Nobotka shared pictures on his social account which quickly went viral.
It is said that Nobotka performs such stunts to promote his clothing business.