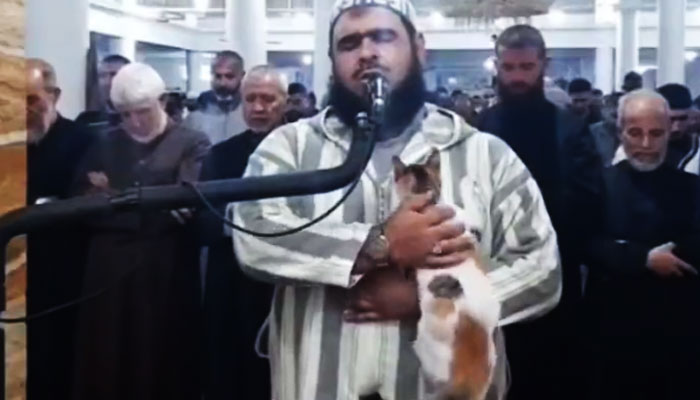 During the Taraweeh prayer, a cat sat on the shoulders of the imam of the mosque, but the imam continued reciting, this scene was captured by the eye of the camera, which has gone viral on social media.
According to reports, this video is from the African country of Algeria. In the video, it can be seen that the imam is reciting during Taraweeh prayer and suddenly the cat starts climbing on him.
The imam can also be seen supporting the cat with his hand to prevent it from falling, then the cat climbs on the imam's shoulder and sits and the imam continues the recitation.
After sitting on the shoulder for some time, the cat jumps away and the imam goes into ruku.