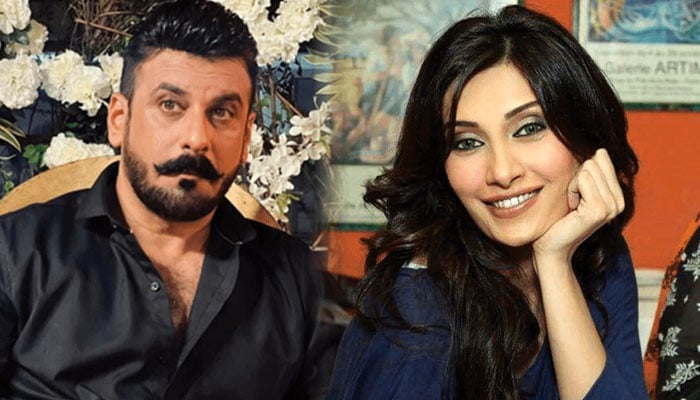 Pakistani actor and filmmaker Shamoon Abbasi has admitted his marriage to a well-known model and actress.
In a statement released on social media, Shimoun Abbasi said, "I feel proud to say that I am married again because I always wanted a spouse who would bring peace to my life and finally I got it." Peace was found in the form of Sheree Shah.
He further wrote that 'The fact is that I and Sheree Shah got married 4 years ago but this news was not shared due to the hatred of social media. I want to thank the people who wished us well after seeing our wedding post.'
It should be noted that last day, Sheree Shah also wrote to Shamoon Abbasi from her Facebook account to congratulate him on his birthday.
It should be noted that this is Sheree Shah's second marriage while Shamoon Abbasi's is his fourth marriage.
Shamoon Abbasi has previously married actress and model Jawaria Abbasi and actress and model Umeema Malik.
Shamoon Abbasi and Jawaria Abbasi were married from 1997 to 2009, while Umiya Malik and Shamoon Abbasi were married from 2010 to 2012.