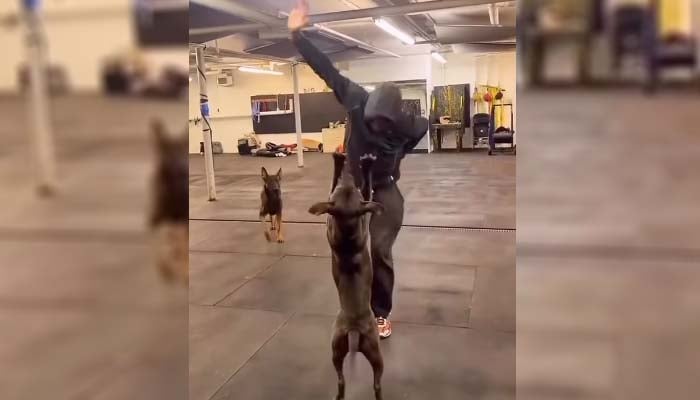 You must have seen humans dancing to the tune of music till now, but a video of a dog dancing expertly to the music has gone viral on social media these days.
Viewers are also in awe of this video in which a dog dances to music with a man.
In the video, it can be seen that the dog is with its owner and as the song plays, the dog starts dancing with its owner.
This dog video is being liked by social media users.