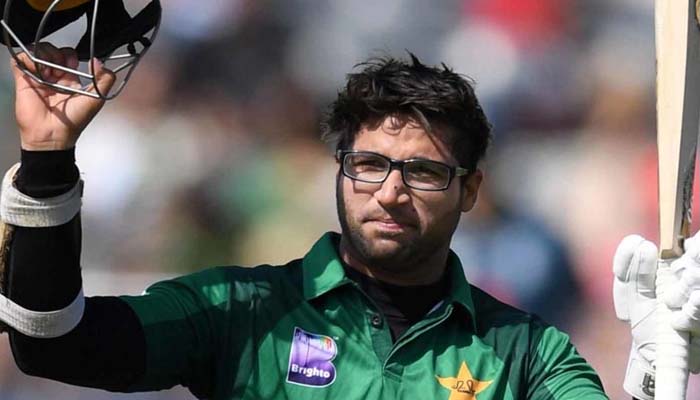 National cricketer Imamul Haq says that due to the break in international cricket, it is difficult to return and one has to work hard for it.
Speaking to Geo News, Imam-ul-Haq said that if you are not playing international cricket regularly and then you have to start again, it is not easy. Taking a break in international cricket increases the responsibility, I try to continue my practice when I am not playing with the team as I do when I am in the team, do good gym, do tough training so that It doesn't matter when I come back.
"I have a huge PSL gap, I have to work hard, I work on my basics and pick up where I left off, when I am not playing international cricket," he said. I try to correct my mistakes.
Imamul Haq says that ODI matches have decreased due to Corona due to two T20 World Cups, our ODI record has been good in three or four series, our preparation for upcoming mega events is good and our team is balanced. Ban which is consistently playing together, we are getting 8 matches before the Asia Cup which I think is enough.
He said that apart from this we have time after the series against New Zealand, we will play practice matches among ourselves.
Imam-ul-Haq calls the increased competition in the opening a good thing and says that it is good to have new batsmen coming in and competing with them, I think when you see new batsmen playing with new styles, it helps you. It's good to see young batsmen batting fearlessly in PSL, those of us who have been playing for six-seven years now realize that we have to take our game forward. And competition is great.
Imam-ul-Haq said that in the 2019 World Cup we had thought about the 2023 World Cup because everyone in India wants to beat India and want to perform well. I want to do well, in 2019 we unfortunately did not reach the semi-finals, my mindset is to give as many match-winning performances as I can, so we plan the future together with Babar Azam to see what we have to do. .
Imam-ul-Haq said that what is there to be afraid of playing in the nets, it is beneficial for us to play fast bowlers in the nets, when we play matches, we benefit from the practice done against fast bowlers, we have a Rabada in international matches. We get a Cummins and a Lockie Ferguson, when we play in the nets we get to play more than 140 pace bowlers every day, by playing our own bowlers we get to know the speed of other bowlers.