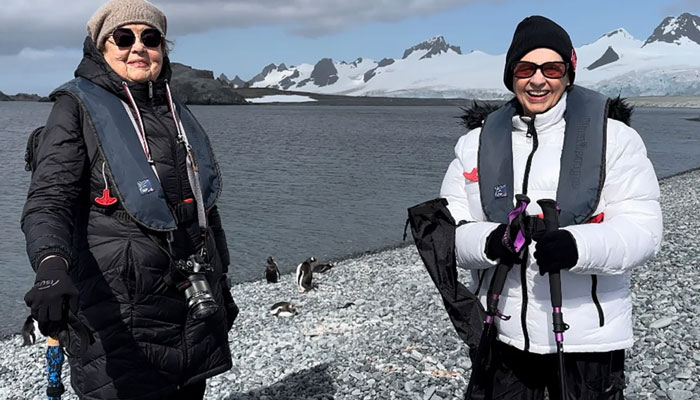 81-year-old women from the American state of Texas have proved that if there is dedication and passion, there is no age limit to travel the world.
According to foreign media reports, 81-year-old documentary photographer Eli Hembe and 81-year-old lecturer Sunday Haislap surprised everyone by traveling around the world in 80 days.
The duo started their journey on January 11 and made their first stop in Antarctica, making their trip a memorable one as they faced extreme cold and the most difficult ice roads.
According to reports, Eli and Sande, who are also best friends, traveled to 18 countries across 7 continents and shared the moments on their social media accounts while visiting the best and most amazing places in the world.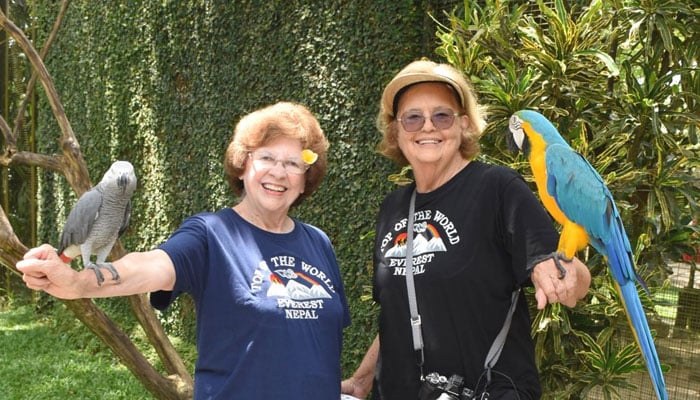 "I met Ellie before her husband died in 1999 when our husbands worked together on a medical mission in Zambia," Sande said.
According to reports, Ellie's husband also passed away in 2005, after which they became best friends and both loved to travel and travel the world.
Ellie and Sande also traveled to a few countries together and later decided that as soon as she turned 80, she would travel around the world in 80 days.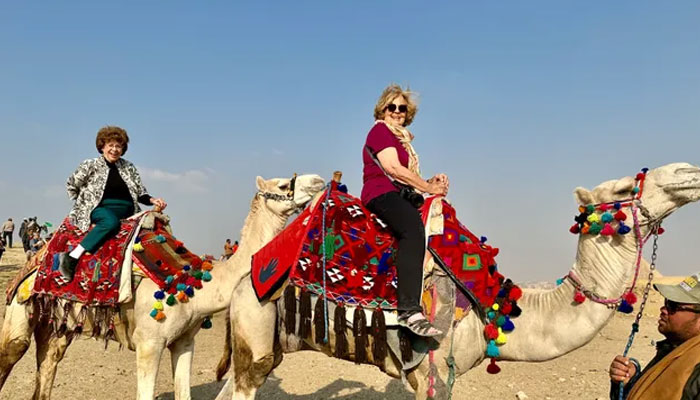 However, when both of them celebrated their 80th birthday in 2022, the Corona restrictions in some countries put a stop to their plan, but they decided to fulfill their dream this year and set out for the destination.
During their last 3-month trip, the two traveled from the glaciers of Antarctica to the deserts of Egypt and the mountains of Nepal.
The two friends named this memorable trip after their late husbands.