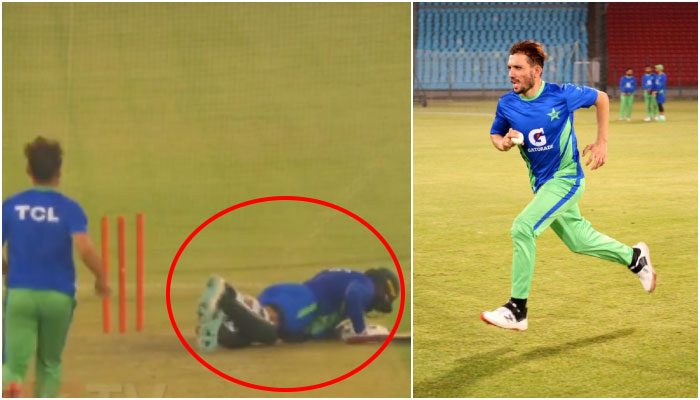 During the training of the national cricket team for the Pakistan New Zealand T20 series, fast bowler Harish Rauf was hit by Zaman Khan's yorker.
Zaman Khan's sharp yorker caused Haris Rauf to leave the batting due to pain.
The spokesperson of Pakistan Cricket Team says that Haris Rauf's pain is not much of a problem, he is better.
The 5 T20I series between Pakistan and New Zealand will start from April 14.
The first T20 match will be played on April 14 in Lahore, the second T20 on April 15 and the third T20 on April 17 will also be played in Lahore.
The fourth and fifth T20s will be played in Rawalpindi on April 20 and 24.