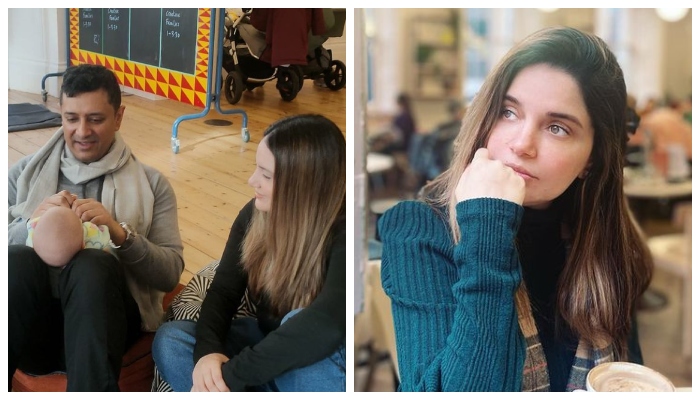 Pakistani actress Armina Rana Khan's husband Faisal Raza Khan took to Twitter and demanded an apology from the party for posting a picture of his wife and daughter on the social media account of the (N) League.
Apart from Armina's husband, actor Usman Khalid Butt and several social media users have also demanded the deletion of the actress's photo from the social media account of the (N) League.
Faisal Raza, the husband of the actress, said in his tweet, "Leadership of PML-N, you are responsible for this account, you posted the picture of my newborn daughter to troll my wife, you people have crossed all limits of decency." are'.
"My daughter and I have no interest in Pakistan's politics but as a father I will protect my child, apologize for this action immediately," he wrote.
Some other people also asked for the said picture to be deleted immediately.
The controversy started when Shayan Ali, a pro-Pakistan Tehreek-e-Insaf (PTI) activist, posted a video of Muslim League (N) senior vice president Maryam Nawaz that went viral on social media.
In the video, the woman spoke inappropriately to Maryam Nawaz while asking her to take a selfie.
Armina Khan reacted to the video and said, "If this was in Pakistan, the woman taking the selfie would have 'disappeared'. I'm glad we have freedom in the UK where we hold our politicians accountable. But if we are going to live here, we have our principles, we have freedom of speech.
Many users criticized Armina's tweet and said that it is not freedom of expression but humiliating and vulgar behavior.