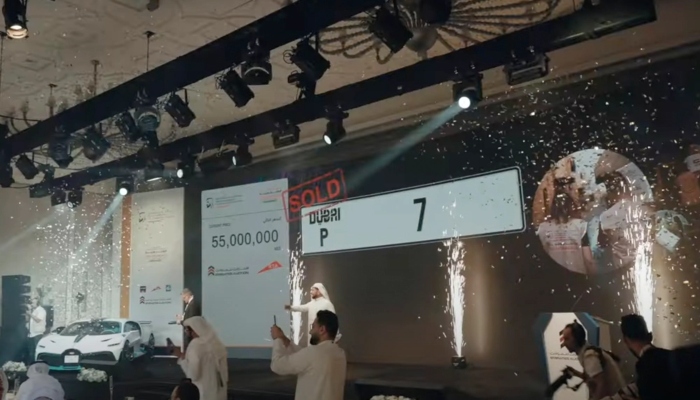 How much would you like to spend on a unique license plate for your vehicle?
It may be hard to believe, but a person in Dubai spent one and a half million dollars (more than 4.29 billion Pakistani rupees) to buy a license plate of his choice.
A license plate based on 2 letters was put up for auction which fetched 5.5 million dirhams, thus claiming the title of the most expensive license plate in the world.
The license plate bears P7 and the proceeds from its auction will be donated to a charity in the UAE that provides global food.
An Instagram post by Emirates Auction, the auctioneer of the license plate, said that it is the world's most expensive license plate and will enter the Guinness Book of World Records.
The auction price for this license plate started at $4 million and ended at $1.5 million.
The name of the buyer of the license plate was not disclosed by the auction house.
Earlier, the world's most expensive license plate record was set in the United Arab Emirates in 2008.
At that time, a businessman bought a license plate for 1 crore 43 lakh dollars and after 15 years this record has been broken.