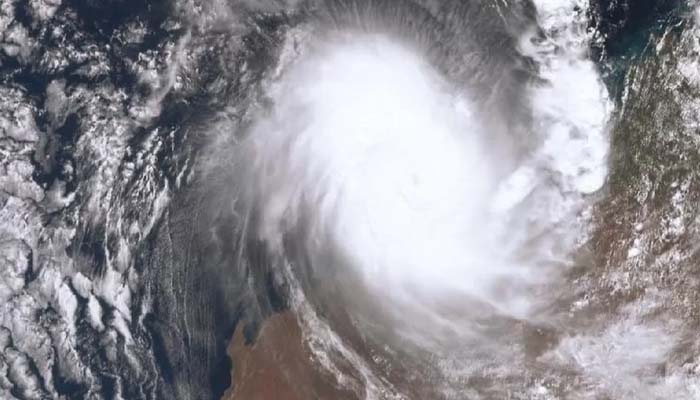 Cyclone Ilsa has turned into a severe storm in the western part of Australia, with winds of 275 kilometers per hour.
According to media reports, Cyclone 'Ilsa' is predicted to hit Broome within 500 km and the Meteorological Department has also warned of 400 mm of rain and unusually high waves during this time.
Officials say that in view of the emergency, the administration has provided food and fuel to the remote areas, while the residents have also been instructed to store water.
According to the administration, 'Ilsa' has upgraded to a Category 4 storm and will be the first severe storm to hit the region in 10 years.
Apart from this, hundreds of people of Bidyadanga community have left their homes and moved to safer places.