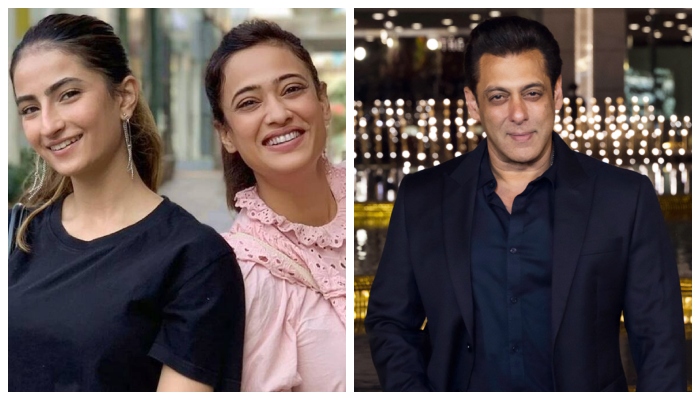 Actress Palak Tiwari, who is making her Bollywood debut with Salman Khan's upcoming film Kisi Ka Bhai Kisi Ki Jaan, has revealed that Salman had laid down some rules for girls on the sets of the film.
Palak Tiwari is the daughter of the famous Indian television actress Shweeta Tiwari who is going to debut in Salman Khan's film soon, but before that Palak Tiwari had appeared in singer Hardy Sindhu's song 'Bajli Bijli' which made her It was well received.
Interestingly, before Kisi Ka Bhai Kisi Ki Jaan, Palak worked with Salman Khan as an assistant director in his film 'Antam'.
In a recent interview, Palak Tiwari revealed that 'when I was working with Salman Khan in Antam, he had made certain rules regarding the dress of the girls on the sets, which were strictly enforced'.
The actress said 'Salman Khan had made a rule that no girl on the set would wear inappropriate clothes, nor clothes that show too much body'.
Palak added that he is a traditional person, well, girls can wear whatever they want on his sets, but Salman Khan feels that girls should always be safe and no one can harm them in any way.
The actress clarified that it was not that Salman Khan used to impose restrictions, he only did it to protect the girls.
Laughing, he added that when I left the house wearing full clothes, mother Shweeta Tiwari used to be surprised and ask where are you going wearing these clothes? To which I would have replied that Salman is the seat of the head.