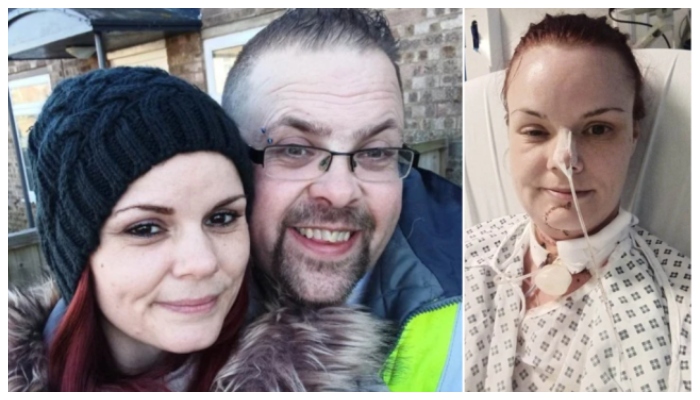 A woman from the UK had 90% of her tongue amputated, but can still speak.
According to foreign media, this new method of treatment in the field of medicine has stunned everyone who hears and sees.
37-year-old Gemma Wax had 90% of her tongue cut off due to stage four cancer, but now doctors have returned her tongue from a part of the same woman's body.
Regarding his condition, Gemma Wax said that I had a slight pain for 6 years due to a white spot on one side of my tongue, but in February this year, I got a big hole in my tongue which was very painful and the reason I could not even eat.
According to Gemma, when I went to the doctor, I was diagnosed with stage four cancer of the mouth and throat, after which the surgery was decided immediately. You will lose your ability to speak throughout your life.
According to foreign media, during the operation, doctors reconstructed the woman's tongue using tissue grafts from her arm.
The woman disproved the doctors' predictions before the operation when her fiance and daughter came to visit her after the operation and the woman said a few sentences to them.
Gemma added that immediately after the operation, I was not being talked to at all and the doctors thought that it would always be like this, but it was not.