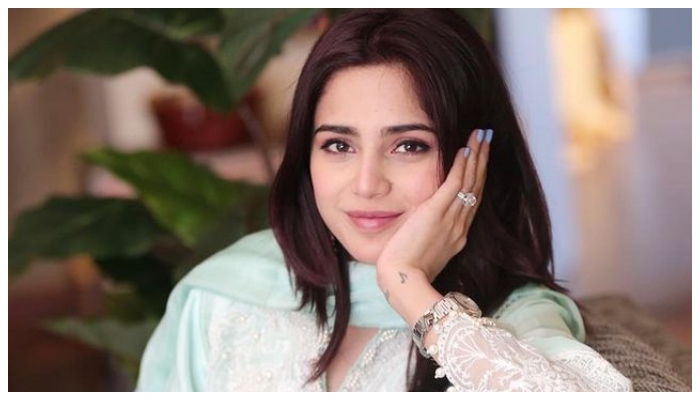 Renowned Pakistani singer Aima Baig has revealed that four years ago she had an illness that left her in a wheelchair for 6 months and underwent chemotherapy.
In a recent YouTube podcast, Aima revealed this and said that she hadn't talked about it at all before today, but now that she's fully recovered, she's sharing it.
During the interview, the host asked that you were cast in the movie Barhavan Khiladi but you didn't want to do it, what was the reason?
In response, the singer said that 'I was suffering from a serious disease called arthritis during those days due to which my bones became inflamed and because of this my walking was also impossible'.
Aima Baig told about the disease that 'four years ago I was on a wheelchair for 6 months and during that time I also visited Punjab, at that time my one foot size was 37 and the size of the other foot was 38. There was a lot of inflammation in all the bones, including the knees and joints.
"I couldn't even lift a glass near me, my hair started falling out, I started gaining weight because I was taking 12 pills every morning," she added.
Aima Baig said that 'A doctor from New York gave me some injections after which I was able to get up from the wheelchair, my condition was very alarming in those days, when I was being cast for the twelfth player, I At that time I shared this condition with Mahira Khan who understood my condition.
Arthritis, also known as joint pain, is a disease characterized by constant pain and inflammation in the joints.
There are several types of arthritis that can also affect other parts of the body, for example the eyes, heart, or skin.
This disease progresses with time.