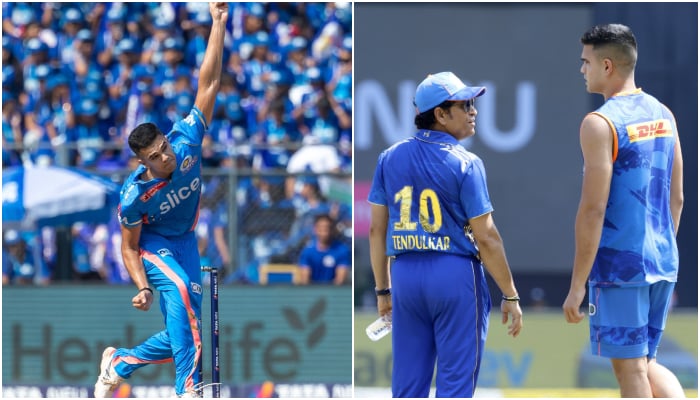 Arjun Tendulkar, the son of India's former legendary batsman Sachin Tendulkar, finally made his debut in the Indian Premier League.
Arjun made his IPL debut for Mumbai Indians against Kolkata Knight Riders on Sunday, conceding 17 wickets in 2 overs.
With their IPL debut, Arjun and Sachin Tendulkar achieved the unique honor of becoming the first father and son to play in the Indian T20 League.
Sachin Tendulkar represented Mumbai Indians between 2008 and 2013, playing 78 matches and scoring 2,334 runs, while also captaining 51 matches.
After his father, now Arjun Tendulkar is also playing in the IPL, with which he won the honor of being the first father-son duo to play in the IPL.
Sachin Tendulkar wished Arjun all the best on his son's IPL debut and was also congratulated by Indian cricketers.
It should be noted that in the match played on Sunday, Mumbai Indians defeated Kolkata Knight Riders by 5 wickets.