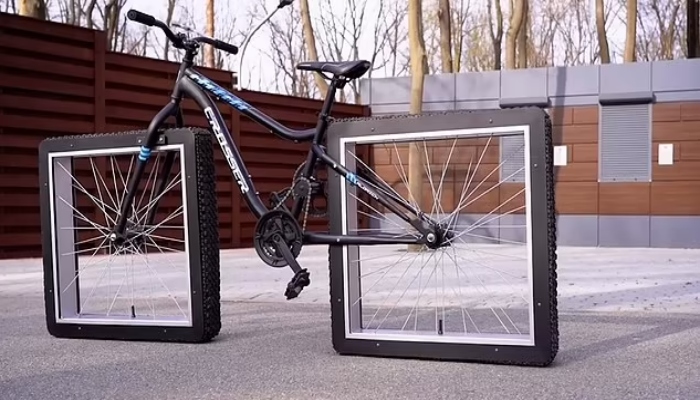 Be it a bicycle or a motorcycle or a car, every ride has round wheels.

But now a unique bicycle has been developed whose wheels are square instead of round.
Yes, it is indeed possible to ride a bicycle in spite of this peculiar style of wheels.
A YouTube channel called The Q created this quadricycle and says it's just like a normal bicycle, just with different wheels.
In this regard video was also issued which states that first square frames capable of rotating round were developed, followed by rotating gears at each corner.
The bicycle chain was then manufactured using small steel plates.
However, it is difficult to say whether this bicycle will be available to the general public.
Similarly, nothing is known about how much was spent on the production of the bicycle.