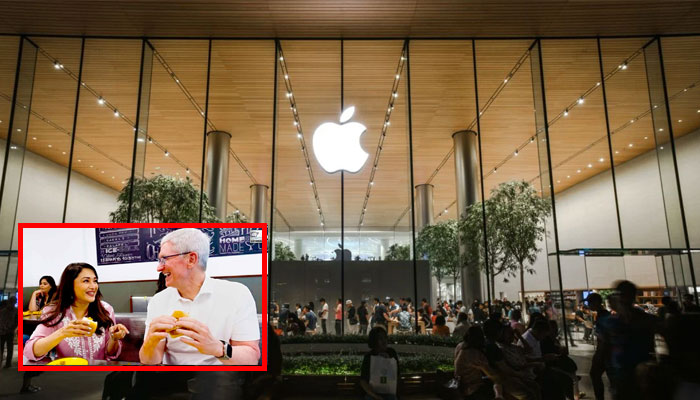 The famous mobile phone company iPhone opened its first store in the Indian city of Mumbai, Tim Cook arrived in Mumbai for the opening.

iPhone CEO Tim Cook enjoyed a local dish with Madhuri Dixit.
Sharing her vision with Tim Cook, Madhuri tweeted that there was nothing better than Vadapao to welcome Mumbai.
On Madhuri's hospitality, Tim Cook wrote, "Had vadapao for the first time, delicious vadapao, thanks Madhuri for feeding me."