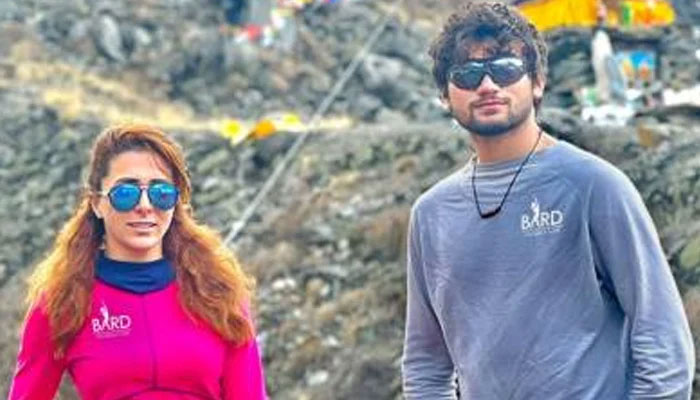 Pakistani climbers trapped on Annapurna mountain in Nepal were rescued after bad weather.

Mountaineers Shahruz Kashif and Naila Kayani climbed the 8091 meter high Annapurna, the world's 10th highest peak.
On the way back, the two climbers were trapped due to the avalanche blocking the way to Camp Force, while two Indian climbers also went missing due to bad weather on Mount Annapurna and the search is on.
It should be remembered that Pakistani female mountaineer Naila has become the first female mountaineer from South Asia to summit Mount Annapurna, while Shahruz Kashif has become the youngest mountaineer to climb the 11th summit of the world's 14,800-meter high mountain.