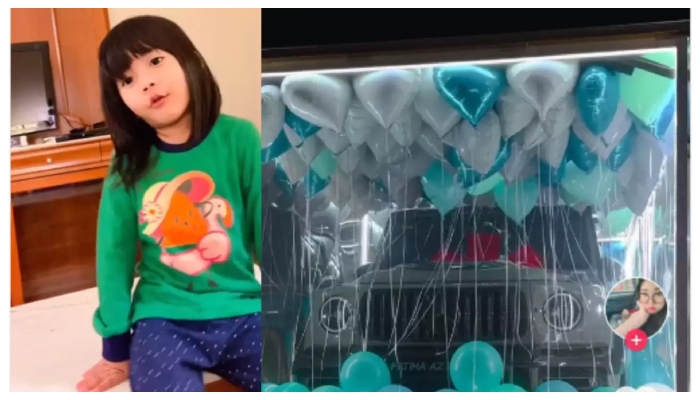 A couple from Malaysia gifted their five-year-old daughter a Mercedes car that will be used only by the girl.
Children always make a lot of trouble in going to school, never having an excuse for not going and sometimes crying, parents who are worried about this habit of children, find some solution so that the child goes to school happily.
In this regard, Malaysian parents gifted their daughter a Mercedes-Benz just to encourage her and encourage her to go to school.
Businesswoman Farhana Zahra said that her five-year-old daughter Fatima stopped going to school after falling ill in January. will
However, Farhana asked her daughter what gift she would like to get on her birthday to instill in her daughter the desire to go to school. The girl said she wants either a luxury Mercedes BMW.
Farhana promises Fatima that if she gets a Mercedes G Wagon, she will start going to school.
The luxury car was gifted to the girl on her birthday, the video of which is viral on Tik Tok.