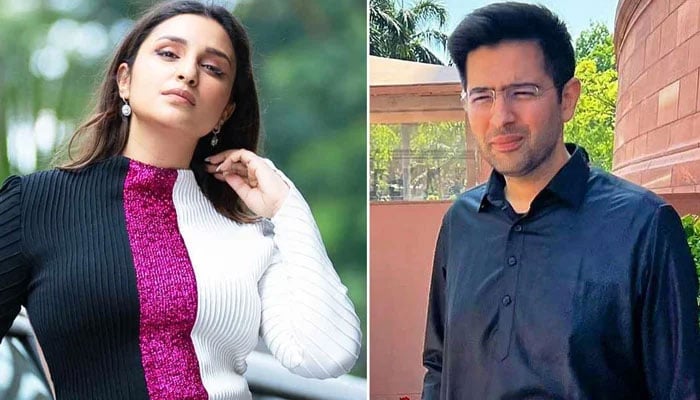 Bollywood actress Parineeti Chopra has broken her silence on media reports regarding her relationship with Aam Aadmi Party leader and the youngest member of Indian Rajya Sabha, Raghav Chadha.
These days, the rumors regarding the relationship of Parineeti Chopra and Raghav Chadha have become the adornment of the media, sometimes claims are being made regarding the date of early marriage and sometimes the date of engagement.
Raghav Chadha and Parineeti Chopra are old friends, having studied together at the London School of Economics.
The two were also seen together in a hotel several times in the past few days, the videos of which went viral on social media, after which the rumors regarding the relationship between the two got on fire. No lip service was done.
However, now actress Parineeti Chopra has reacted to the rumors about her relationship with Raghav Chadha.
According to Indian media reports, in a recent interview, Parineeti Chopra denied the rumors about her personal life and expressed her anger.
"There is a fine line between discussing my personal life in the media and crossing that line, crossing that line you become quite personal and disrespectful," Parineeti said.
She said that I will clarify matters only when there is a misunderstanding, if there is no need, I will keep my personal matters private.
Parineeti said that I will never sacrifice my life for work or life for work, I always try to maintain a balance between the two.