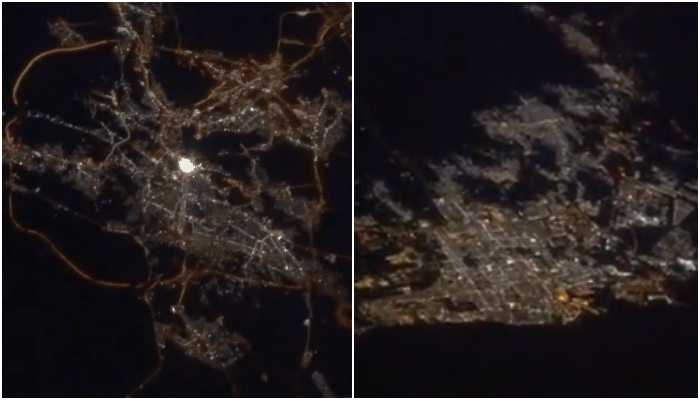 UAE astronaut Sultan Al Nayadi shared a video of Saudi Arabia's Masjid al-Haram and Masjid Nabawi from the International Space Station (ISS).
Emirati astronaut Sultan Al Niyadi is currently on a 6-month long NASA mission aboard the International Space Station and from there he shares regular updates on his Twitter account.
On Monday, on the occasion of the 27th night of Ramadan, Sultan Al-Niyadi shared the views of Masjid al-Haram and Masjid Nabawi from space on his official Twitter account.
In the video shared by Sultan Al-Niyadi, it can be seen that Masjid-ul-Haram and Masjid-e-Nabawi are visible in the darkness seen on the ground from space.
"A gift from the International Space Station to the children of Saudi King Salman on these blessed nights," Sultan Al Nyadi captioned the video.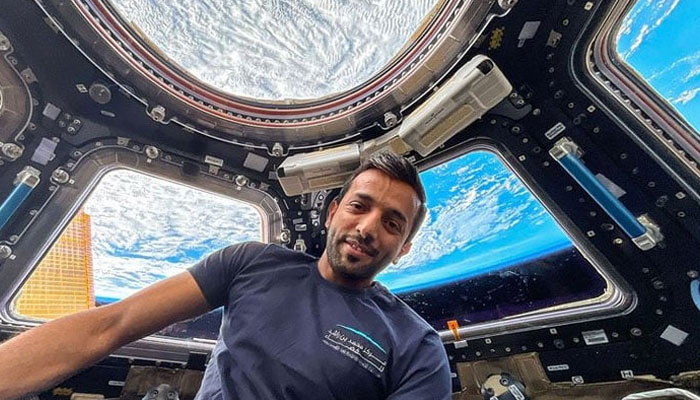 It should be noted that on April 28, Sultan Al-Niyadi will be part of a 6 and a half hour long 'spacewalk' along with NASA flight engineer Stephen Bown, after which he will become the first Arab astronaut to walk in space.
UAE astronaut Sultan Al-Niyadi launched his journey into space from the Kennedy Space Station on March 2 as part of NASA's mission to conduct experiments on human cell development in microgravity.
A 'spacewalk' involves astronauts stepping out of a spaceship or space station to participate in the station's maintenance work. Astronauts require immense expertise in engineering, robotics and life support systems.
UAE astronaut Ahmed Al Nyadi was also trained for 55 hours by NASA at Johnson Space Center's Neutral Buoyancy Laboratory for the spacewalk.