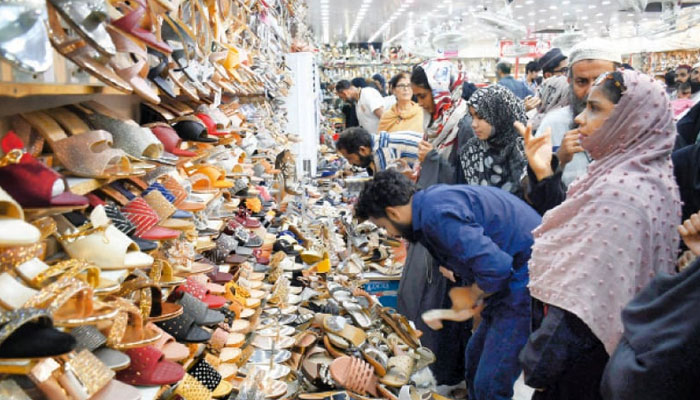 Sky-high inflation has also eaten away the joy of Eid, the shopkeepers of Karachi have been devastated, terming the current season of Eid as the worst season in the country's history.
Traders say that only 20 billion rupees worth of shopping was done in the city on this Eid, this purchase is less than the shopping done during the corona lockdown in the past years, last year also 25 to 30 billion rupees were purchased.
Traders say that the shopkeepers could barely sell even half of the stock they had collected for Eid, leaving the city's markets deprived of the traditional Eid bustle.
Atiq Mir, Chairman of All Karachi Trade Union, described the Eid season as disappointing for businessmen and said that 80 percent of Eid purchases were for children and women's low-cost clothes.