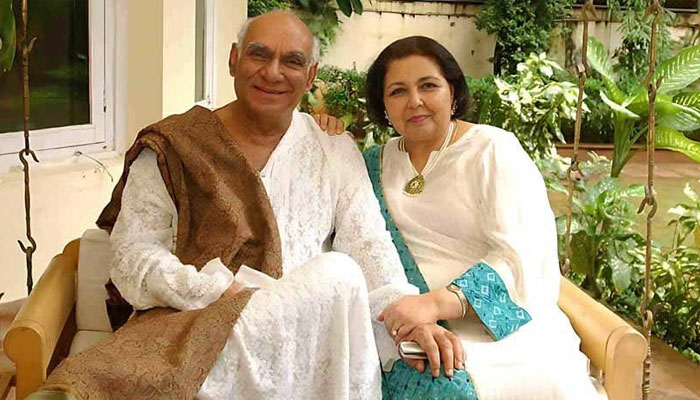 Pamela Chopra, wife of late legendary Bollywood director and producer Yash Chopra, passed away at the age of 74.
According to Indian media reports, Yash Chopra's wife Pamela died in Mumbai on Thursday, which was reported by the family on social media.
Yash Raj Films released a statement on social media saying, 'It is with a heavy heart that we want to inform you that Pamela Chopra passed away this morning at the age of 74.'
"We are grateful for your prayers, but we would like to ask that you respect our privacy during this time of grief," the statement added.
Yash Raj Films founder Yash Chopra and Pamela were married in 1970, they have two sons actor Uday and renowned director and producer Aditya Chopra.
Pamela Chopra has served as a singer, writer, designer and producer in several films of Yash Raj Films.
On Pamila Chopra's death, Bollywood personalities reached the residence of late Yash Chopra and expressed their grief to his sons.
It should be noted that the legendary director of Indian films, Yash Chopra, died at the age of 80 due to dengue in 2012.