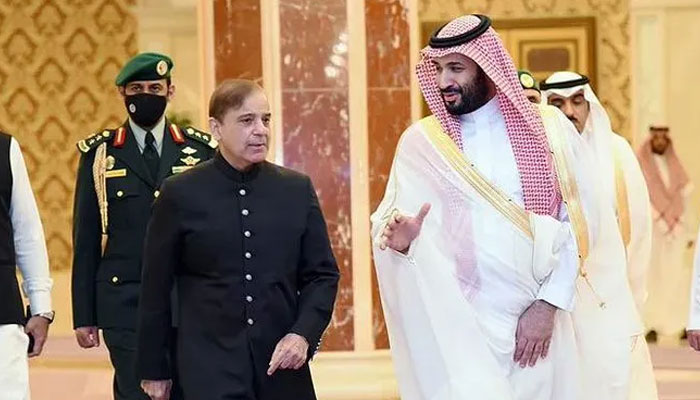 ISLAMABAD: Pakistani officials have expressed hope that after Eid-ul-Fitr, an agreement is expected to provide additional deposits of 2 billion dollars from Saudi Arabia.
According to the report of Akhbar The News, these reserves are very important for the Pakistani economy, the government is busy trying to get external financing to increase the country's foreign exchange reserves, the foreign exchange reserves were 4.3 billion dollars as of April 14.
According to a top government official, the State Bank will sign an agreement with the Saudi Development Fund for additional deposits of $2 billion immediately after Eid. Additional financing for Pakistan has also been confirmed by Saudi Arabia to the IMF.
According to the report, Saudi Arabia and the United Arab Emirates have confirmed additional financial assistance of $2 billion and $1 billion, respectively.
Saudi Arabia has already made deposits of more than $3 billion for one year maturing on December 5, 2022. These $3 billion deposits are part of the $4.43 billion foreign exchange reserves lying with the State Bank.
Despite the confirmation of $3 billion from Saudi Arabia and the United Arab Emirates, the IMF has asked Islamabad to arrange more external dollars for the Staff Level Agreement.