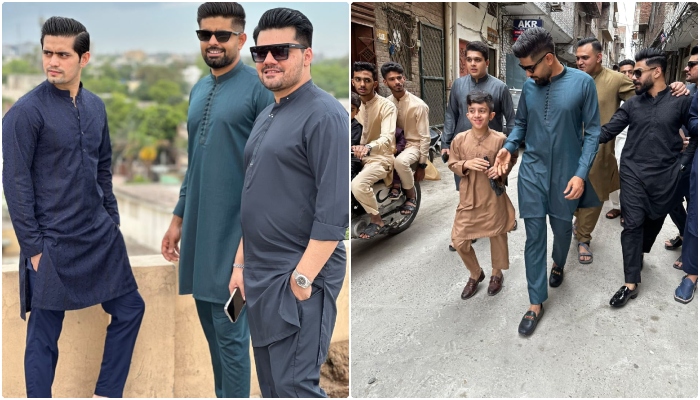 Pakistan cricket team captain Babar Azam reached his childhood village to celebrate Eid.
Babar Azam spent his childhood in Firdous Market Gulberg area and shifted to Defense a few years ago.
Babur Azam met old friends and neighbors and spent time with them. He also released pictures on his Twitter account.
On this occasion, Babar said that this year he got the opportunity to celebrate Eid in his childhood home, there are many memories. Happy Eid to all.
It should be noted that national cricketers have got holidays to celebrate Eid with their families, national cricketers including Babar Azam will be together in Islamabad tomorrow.
The fifth T20 match between Pakistan and New Zealand will be played on April 24. Pakistan has a 1-2 lead in the five T20 series.