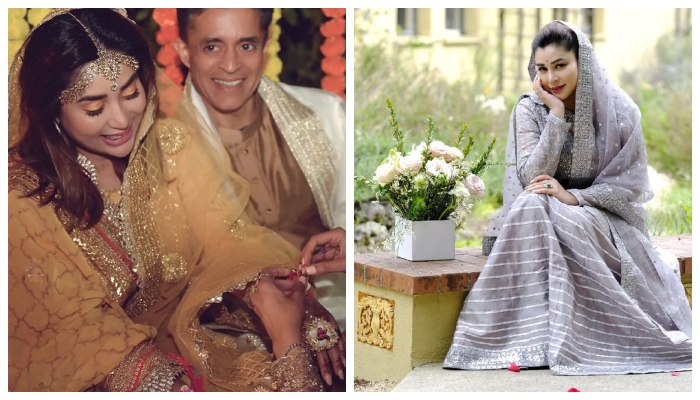 Famous Pakistani singer and actress Komal Rizvi got married to a business tycoon in the American state of California, which she announced on social media.
Komal Rizvi shared pictures on Instagram on Friday night in a gray wedding dress accompanied by her husband Ali Uppal, but the singer's sudden announcement left fans shocked.
On Komal Rizvi's post, not only fans but well-known personalities associated with showbiz are expressing good wishes for him.
The singer also shared pictures of her drumming on Saturday, which took place in Los Angeles.
Who is Komal Rizvi's husband Ali Upal?
According to media reports, Ali Uppal, the CEO and co-founder of the million-dollar company in Silicon Valley, is reportedly one of the most influential people in the trillion-dollar industry of IT networks and 5G.