British Billy Willow saved his mistress Amanda Jameson from falling into a coma, after which Willow became a star.
According to foreign media, 51-year-old Amanda, a resident of Liverpool, England, was saved by her pet cat from going into a coma when she was about to collapse as a result of a late-night sugar crash.
Speaking to the British media, Amanda explained the incident that one night I was trying to get up from my bed due to severe hypoglycemia to eat and drink. My sugar was so low that I was in a semi-conscious state. fell down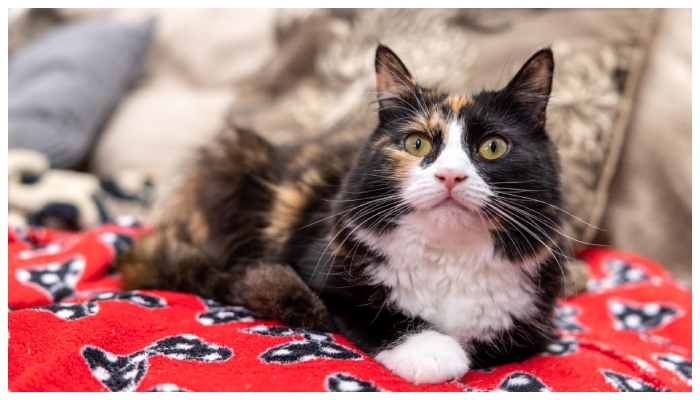 All this scene Willow was watching very carefully, when Willow realized that the situation was serious, she ran to the bed of Amanda's husband Ray Sherwood, 57, who had fallen asleep while watching TV.
Willow started biting on Ray's legs, after which Ray sat up.
Later, Willow somehow managed to get Ray to Amand, and when he saw them lying on the ground, Ray immediately called an ambulance.
According to Ray Sherwood, he fell asleep while watching TV and was woken up by the cat at 4 am.
According to Amanda's husband, the wife was rushed to the hospital by ambulance where Amanda was given first aid and recovered completely.
"The doctors told me that if it had been a little longer to bring Amanda to the hospital, she could have gone into a coma," Ray said.