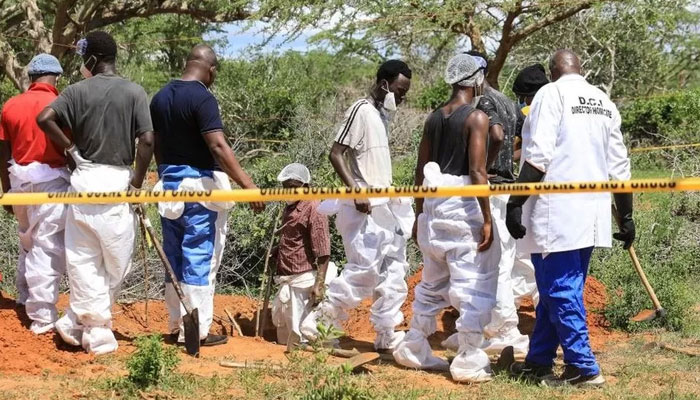 The bodies of another 26 people who allegedly died of starvation have been found in graves near the Malindi area in eastern Kenya.
Kenyan authorities say a church-linked sect in eastern Kenya has been encouraging people to starve themselves to death, which has reportedly left scores of people dead and buried in mass graves.
According to officials, 47 bodies of those who allegedly died of starvation have been found so far, and the site is being excavated to find more dead people, including children.
Officials say that 58 graves have been excavated so far, and the bodies of 5 members of the same family were also found in one grave.
According to Kenyan officials, pathologists will take DNA samples from the bodies and conduct tests to determine whether the victims died of starvation.
According to reports, the head of the church was released on bail after his arrest while 6 others were arrested.
According to the Kenyan authorities, the incident is being investigated and those responsible will be severely punished.