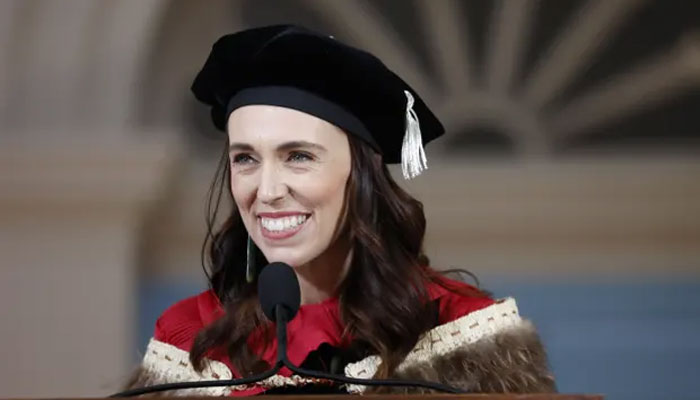 Jacinda Ardern stepped down as Prime Minister of New Zealand in January 2023 and has now enrolled in a university.

Jacinda Ardern will lecture and discuss leadership, governance and online extremism at Harvard University in the US.
She is part of a joint fellowship program at Harvard's Kennedy Schools Center for Public Leadership and the Beckerman Kline Center for Internet and Society.
The fellowship will begin in the fall and she will be out of New Zealand when her country holds a general election in October.
In this regard, Jacinda Ardern said that 'although I will not be in the country due to being at the university, I will return at the end of the fellowship'.
She previously attended Harvard University in 2022 where she was awarded an honorary doctorate.
The former prime minister of New Zealand will study at Harvard University how to censor and improve the quality of extremist content online, while also analyzing artificial intelligence governance.
Along with this, she will also continue her work on the board of Prince William's Earthshot Prize.
Professor Jonathan Zittrain, co-founder of the Beckerman Kline Center, said it is rare for a head of state to delve deeply into digital policy issues after leaving office.
Jacinda Ardern's ability to unite people and institutions will be invaluable to us, he added.