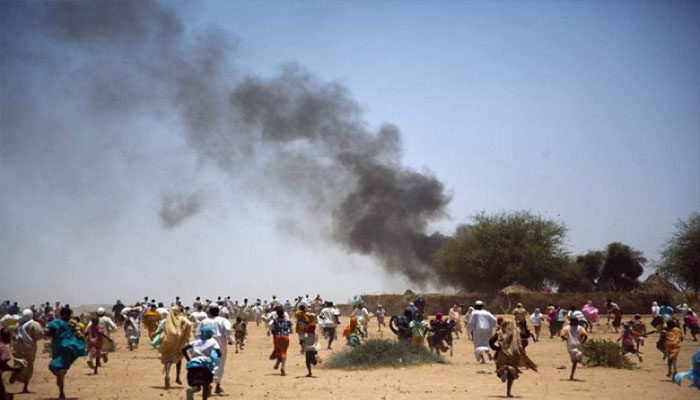 Clashes continue in Sudan between the army and the paramilitaries, which have spread to 11 provinces.
According to foreign media, the number of deaths in the clashes between the army and the paramilitary in Sudan has reached 512, while more than 4,000 have been injured.
Apart from this, a ship carrying 1700 citizens of more than 50 countries from Sudan reached Saudi Arabia, Pakistani citizens are also included among those who arrived in Jeddah.
On the other hand, citizens of Sudan have turned to neighboring countries where they have taken refuge in Egypt, Chad and South Sudan.
The Sudanese army has denied the escape of ousted President Omar al-Bashir from prison, while the United States has emphasized a ceasefire in Sudan and a political solution to the problem.