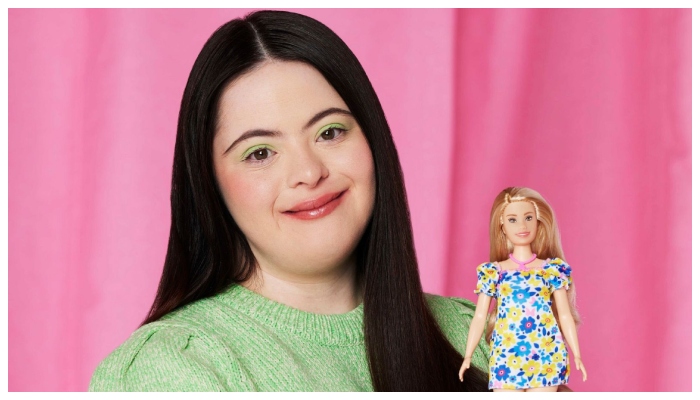 The popular Barbie doll has now been introduced with Down syndrome so that children can learn more about the disease.
The well-known American toy company Mattel has introduced a Barbie doll with Down syndrome, which the company created in collaboration with the US National Down Syndrome Society and medical experts to make the doll look like children who suffer from the disease. .
Talking about the makeup of the Down Syndrome Barbie doll, attempts have been made to make her face look like a person suffering from the disease.
Barbie has a perfectly round face, small ears while her eyes are bulging and upturned, this Barbie is dressed in a white dress with yellow and blue flowers on it.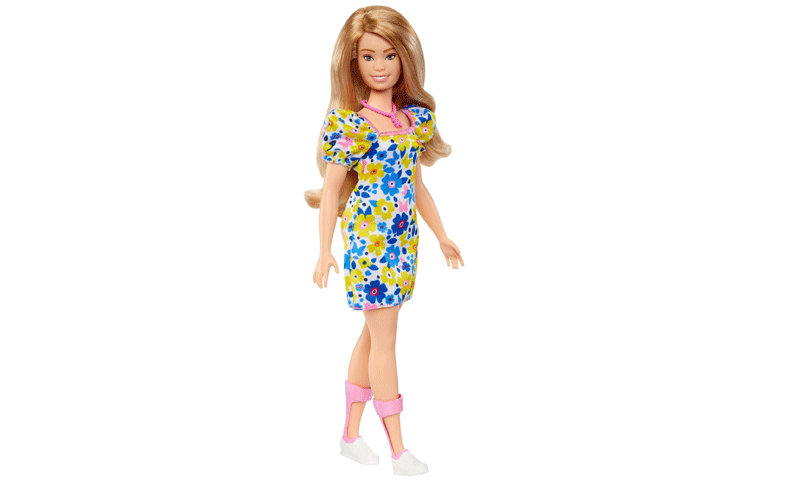 This Barbie also has a slightly plump body, this Barbie also wears a pink necklace with a design representing the 21st chromosome, Barbie also wears pink orthotics that some children with Down syndrome use.
Orthotics are used to support the feet and ankles.
The company said that they created this doll so that children with this disease do not suffer from the feeling of deprivation when looking at Barbie dolls.
British model Ellie Goldstein, who herself suffers from Down syndrome, posted a photo shoot with this Barbie on Instagram.
The model said, "I got very emotional after seeing this particular doll."
Ellie Goldstein said 'I'm so happy that there is now a Down Syndrome Barbie doll, I was so proud and emotional when I saw the Barbie'.
"It's very special to me because other kids can play with it and learn that everyone is different," he wrote.
What is Down syndrome?
Down syndrome is a genetic disorder in which patients experience a number of medical problems and it also affects mental health.
People with Down's syndrome can be diagnosed by their face.
Their body is quite flexible while the fingers are thick and short, the body is fat, the eyes are turned upwards and the mouth is often open.