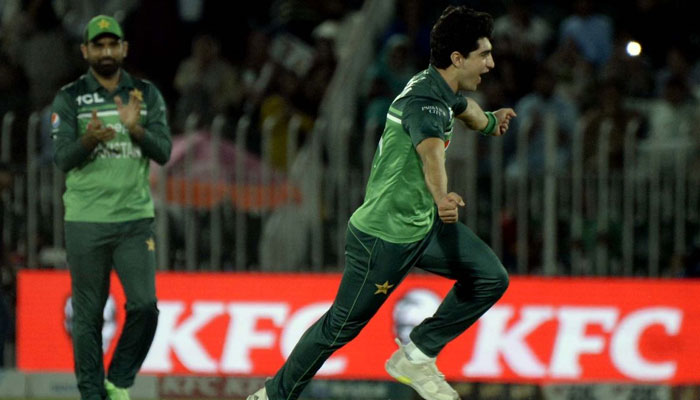 Pakistan cricket team's fast bowler Naseem Shah took the honor of taking the most wickets in the first 6 ODI matches.
Naseem Shah has taken 20 wickets in six opening matches of his career. Naseem Shah took 2 wickets in the first ODI against New Zealand in Rawalpindi, the Pakistani fast bowler broke New Zealand's Matt Henry's record.
Matt Henry took 19 wickets in the first six matches. Bangladesh's Mustafizur Rahman took 18 wickets in the first six ODIs.
Imran Tahir, Ryan Harris, Zahoor Khan and Ibadat Hussain took 17 wickets each. Naseem Shah also holds the record for most wickets in opening four and five matches.
The young bowler had completed 15 wickets in four matches and 18 wickets after five matches.