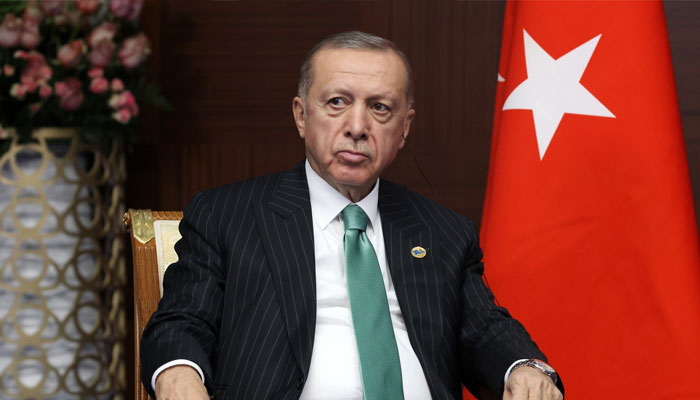 The statement of the Turkish authorities regarding the health of the President of Turkey, Recep Tayyip Erdogan, came out.
These days, the campaign for May 14 parliamentary and presidential elections is going on in Turkey, meanwhile, President Recep Tayyip Erdogan gave a joint interview to 2 TV channels on Tuesday.
The Turkish President's interview started 90 minutes late and then 10 minutes after the interview started, it was abruptly stopped due to Recep Tayyip Erdogan's stomach discomfort.
However, President Erdogan returned after a 15-minute break and apologized to the audience. The Turkish president answered a few more questions after the break.
The Turkish president said that yesterday and today were very busy, that's why I had a stomach ache. I thought that if I canceled the program, it would be considered wrong.
According to reports, President Erdogan returned to the interview with a tired face and tears in his eyes.
However, regarding the health of the president, the Turkish authorities say that the health of Turkish President Recep Tayyip Erdogan has improved, and he will soon resume his normal activities.
Speaking to the Turkish media, the Turkish Health Minister said that President Recep Tayyip Erdogan's health has improved, the effect of inflammation in President Erdogan's stomach has decreased, and President Erdogan will resume his normal activities soon.
It should be noted that the Turkish President had canceled all the engagements of the previous day due to stomach pain. Recep Tayyip Erdogan had complained of stomach pain on Tuesday night.