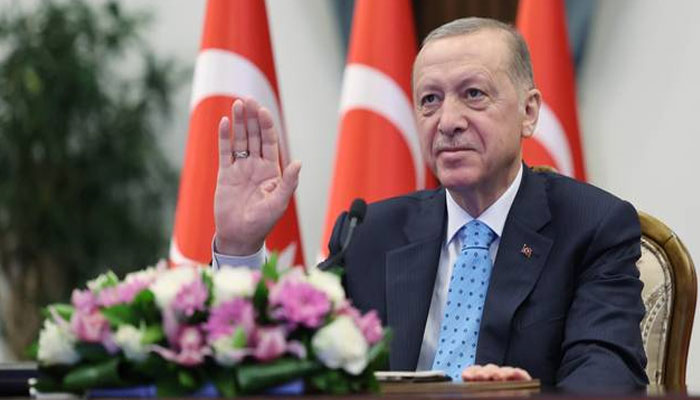 Turkish President Recep Tayyip Erdogan says that his country has officially achieved nuclear status.

According to Turkish state media, after the successful transfer of nuclear fuel from Akkuyo Power Plant to the plant site, Turkish President Recep Tayyip Erdogan announced Turkey's nuclear status.
Recep Tayyip Erdoğan, while attending the nuclear fuel transfer ceremony virtually, said that after the successful delivery of nuclear fuel by air and sea, Aquiyo plant has formally acquired nuclear status.
He said that Turkey is now among the countries that have nuclear power in the world, although we have achieved this status only 60 years late.
It may be noted that an agreement was reached between Russia and Turkey regarding the plant in May 2010 and then the construction of one of its units started in April 2018.
The Turkish president said there are 422 nuclear reactors operational in the world, of which 57 are still under construction, and the European Union gets 25 percent of its electricity production from nuclear sources.
Recep Tayyip Erdoğan said that like many other projects, Akyo Power Plant is built on a model so that it does not burden the national budget, Akyo is our biggest joint project with Russia.
He said that this project will not only reduce Turkey's natural gas import by one decimal 5 billion dollars, but it will also have a positive impact on the national income.
The President of Turkey said that after the experience of building this power plant, we will take steps for the second and third nuclear power plant as soon as possible.