Pakistan team captain Babar Azam met the parents of vice-captain Shadab Khan whose video quickly went viral on social media.
Babar Azam met Shadab Khan's parents during the break in the first ODI match against New Zealand, during which Babar Azam hugged Shadab Khan's mother and also took pictures.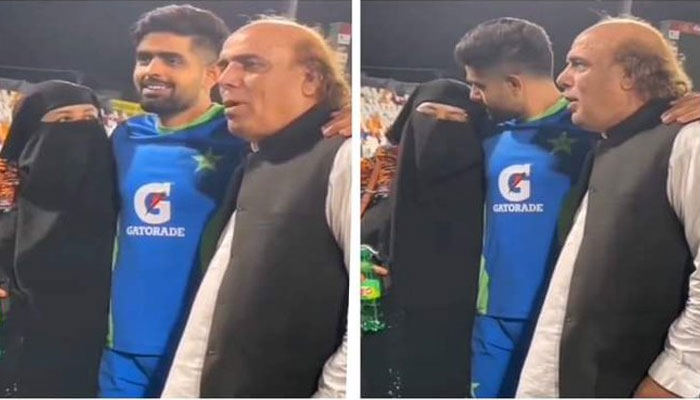 The video of Babar's meeting with Shadab's parents is rapidly going viral on social media. In the video, Shadab's mother can be seen in a hijab wearing a burqa.
It should be noted that Pakistan defeated New Zealand by 5 wickets in the first match of the 5 ODI series thanks to Fakhar Zaman's brilliant century. The second match of the 5 ODI series will be played tomorrow.